G. H. Slack and Son, formerly Southwest Glass and Mirror, caters to custom glass fabrication, and specializes in custom shower doors and mirrors. Our glass department offers both the supply and installation of any glass product we carry.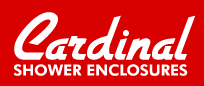 Cardinal
USA
Manufacturing & Design
Cardinal Shower Enclosures is a full service domestic manufacturer of shower enclosures, offering an extremely wide selection of models, finishes and glass options, from patterned to cast glass.
Our enclosures are engineered to the highest possible standards for maximum reliability, and carry a lifetime guarantee against defects in craftsmanship and materials on extruded aluminum parts. We also produce all of our stunning cast glass in-house, ensuring the best quality for your enclosures and architectural glass applications.

Head West Industries Inc.
USA
Manufacturing & Design
Head west manufactures designer wall products made of mirror, glass, wood, plastic and metal. Our digisal or screened products are of world-class quality and are produced for Retail, Promotional, Hospitality, Builders and OEM Markets.
Contact us today to find out how Head West can be your one stop shop for distrinctive wall and floor furnishings.

Trulite Glass & Aluminum Solutions
USA
Manufacturing & Design
Trulite Glass & Aluminum Solutions is your true single source for aluminum and glass products in Division 8 of the specifications. We offer a complete line of architectural aluminum products, fabricated glass, all glass entrances, decorative glass and mirrors.
With over 26 fabrication facilities throughout the United States and Canada and delivery on our own fleet of trucks it gives us flexibility to meet our customers' needs. We have the products, equipment, and an experienced team to take projects from design concepts with the architect to final installation by the glazing contractor.

C. R. Laurence Co., Inc.